Find Amazing Grace gifts based on the popular Christian Hymn is often used at funerals.
Amazing Grace Hymn tells of a familiar story how a believer is so humble to be saved by Jesus Christ, and God's amazing grace. Grace is amazing because so often we even feel unworthy due to all to sins, as well, as past transgressions.
Below are so many Amazing Grace gifts, as well as, Christian home accents. Amazing Grace home decorations are uplifting and also beautiful.
Since many people may not be familiar with the Amazing Grace hymn, here is a portion of the song which goes:
Amazing Grace, how sweet the sound,
That saved a wretch like me.
I once was lost but now am found,
Was blind, but now I see.
It was Grace that taught my
heart to fear. And Grace,
my fears relieved.
How precious did that Grace appear
The hour I first believed.
Through many dangers,
toils and snares I
have already come;
It was Grace that brought
me safe thus far and Grace
will lead me home.
When we've been here
ten thousand years
Bright shining as the sun.
We've no less days to
sing God's praise
Than when we've first begun.

Amazing Grace Angel Figure
Modern angel figurine inscribed with the Amazing Grace hymn.
Amazing Grace Art and Prints

Digital Old Hymn Vintage Sheet Music
Print and display these Vintage sheet music hymns which includes the songs:
Amazing Grace and The Old Rugged Cross.

Framed Hymn Story Wall Art
Modern Christian framed wall art with a section of the hymn on one side and the other side of the print has page about the story which is written by John Newton.
Amazing Grace Home Accents

Grace Afghan Tapestry Throw
Pretty tapestry throw with floral border printed with the beloved Hymn in the center.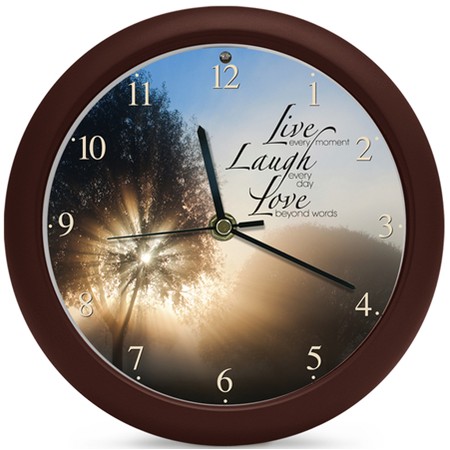 Amazing Grace Clock
Christian musical clock printed with an outdoor scene on the face and also and plays the hymn, Amazing Grace, every hour.

Religious LED Candle
LED candle which is created to look like a natural wax candle, but has no flame. LED candle is printed with a section of the Amazing Grace hymn.
This lighted candle has a yellow flickering LED inside which is battery-operated.
Musical Grace Jewelry and Keepsake Boxes

Amazing Grace Music Box
Behind the Song
Check out these other religious gift Ideas