This collection of Christian journals for men and women, will make a great gift idea for any adult or teen.
Christian journals are a handy Bible study tool to write down important Bible passages and record your prayers and thoughts. Some journals have a leather-like cover others look like a spiral-bound notebook, or a hard cover book.
Many Christian journals also have a matching coffee mug, or other item, which will make a great religious gift set for men or women.

Religious Journals & Notepads
Faux leather religious portfolio has an embossed design with a Bible verse in brown for men, or pink for women. Also, leather-inspired religious notebooks are zippered and matching notepads with a pen are available.
Christian Journals for Men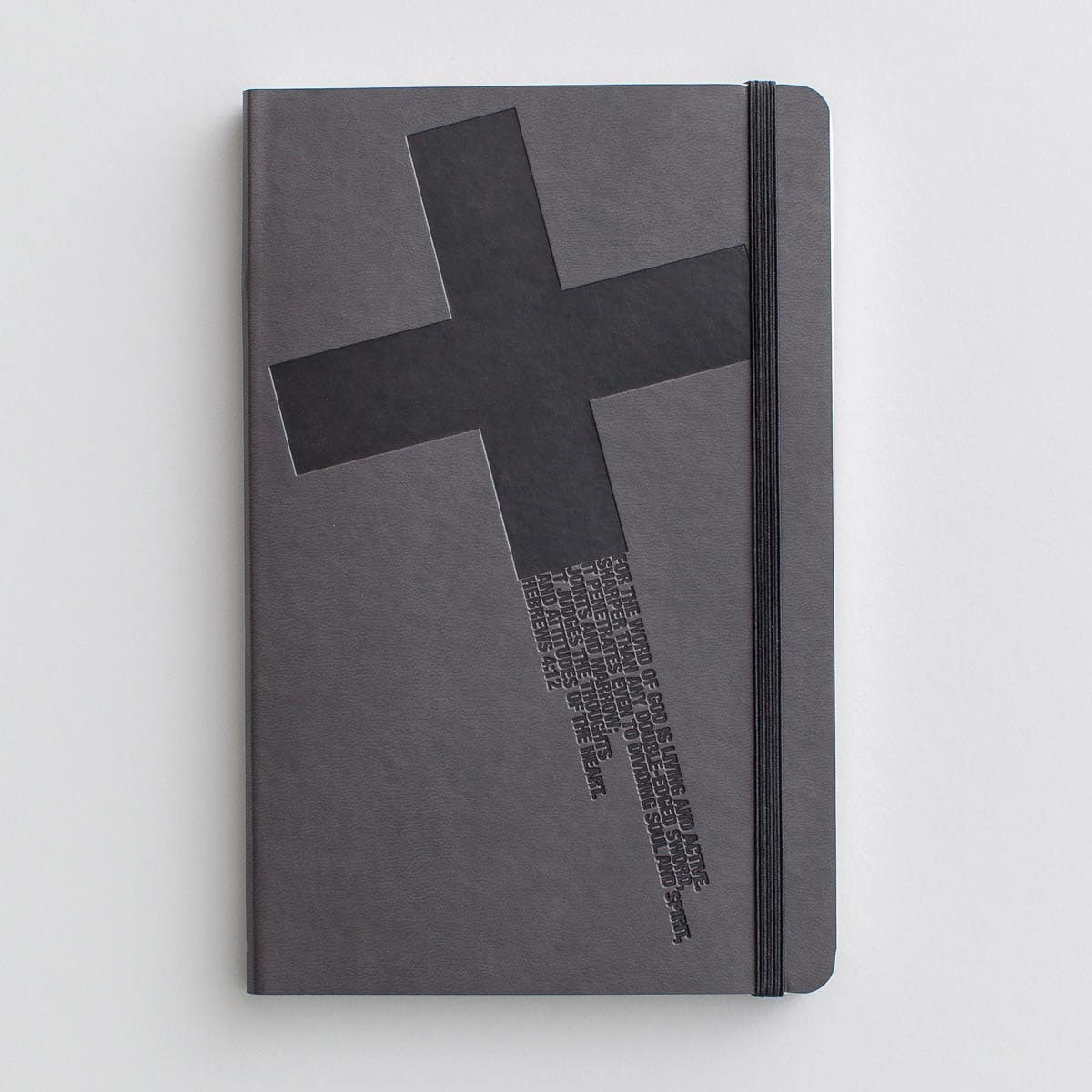 God Is Living Journal
The cover of this journal is an embossed cross, Bible verse, and an elastic band closure. Inside is a daily reading suggestion and when the plan is followed, will help read through the New Testament in approximately 3 months. Scripture quote on the journal cover reads:
For the word of God is living and active,
sharper than any double-edged sword,
it penetrates even to dividing soul and spirit,
joints and marrow; it judges the thoughts and
attitudes of the heart.
Hebrews 4:12

Personalized Bible Verse Leather Journal
Catholic Inspired Journal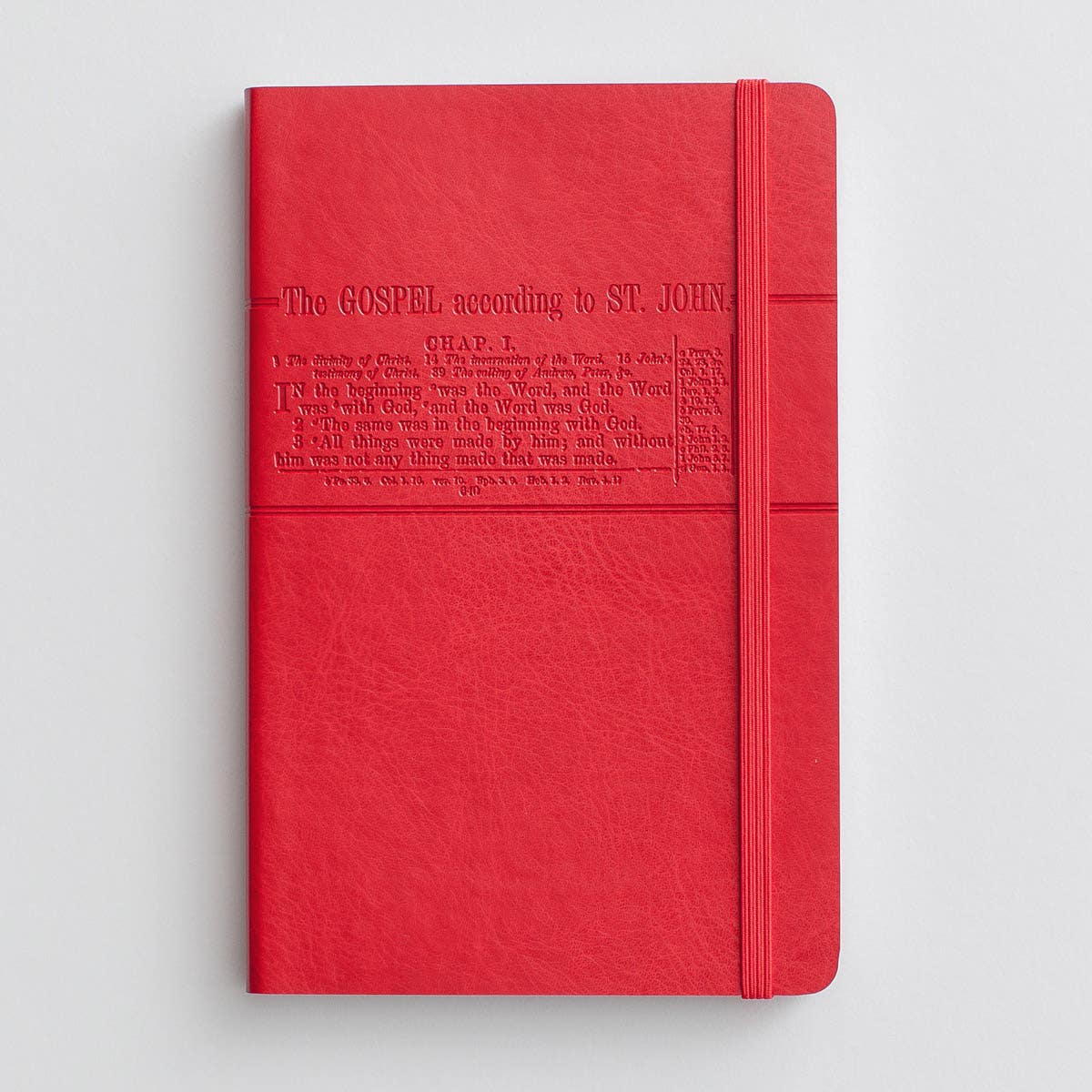 Saint John Gospel Journal
Red journal has a 96-day New Testament reading plan inside. Christian journal cover embossed with a Bible quote which reads:
In the beginning was the Word,
and the Word was with God,
and the Word was God. John 1:1.
Christian Journal Gift Sets

Fringe Hours Journal, Pouch, Cards Gift Set
This Fringe Hours inspirational journal, greeting cards, and canvas pouch makes it convenient for jotting down thoughts during the quiet times you set aside for yourself, sending a friend an encouraging word, and keeping your greeting cards in the pouch for quick access.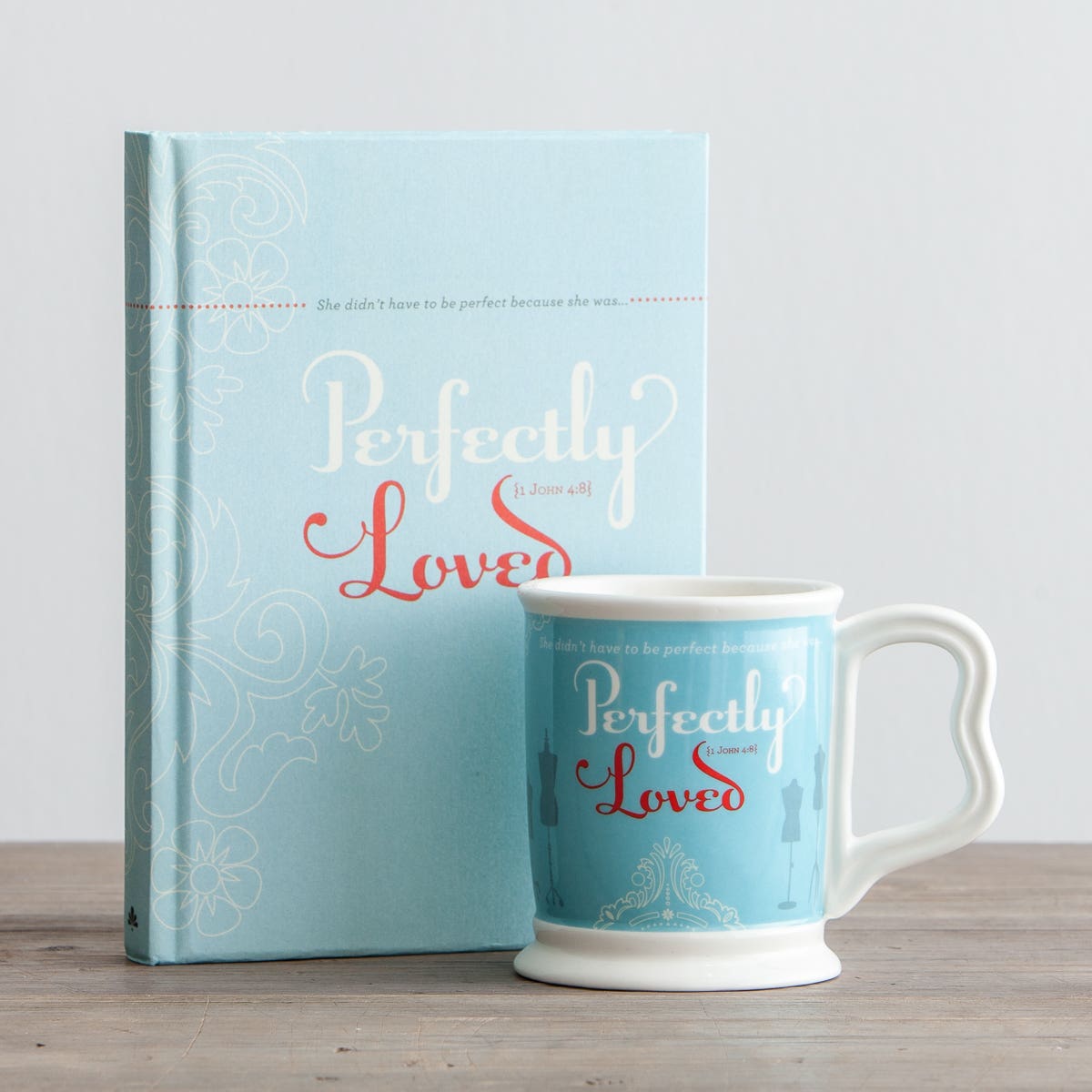 Holley Gerth Religious Journal and Mug Set
Message on the coffee mug:
She didn't have to be perfect because she was
Perfectly Loved
1 John 4:8.
Christian Journals for Women


Pink All Things Possible Journal and Bookmark Gift Set
Pink Christian journal has a floral design with a Bible verse which reads: With God all things are possible. In addition, journal comes with a matching bookmark.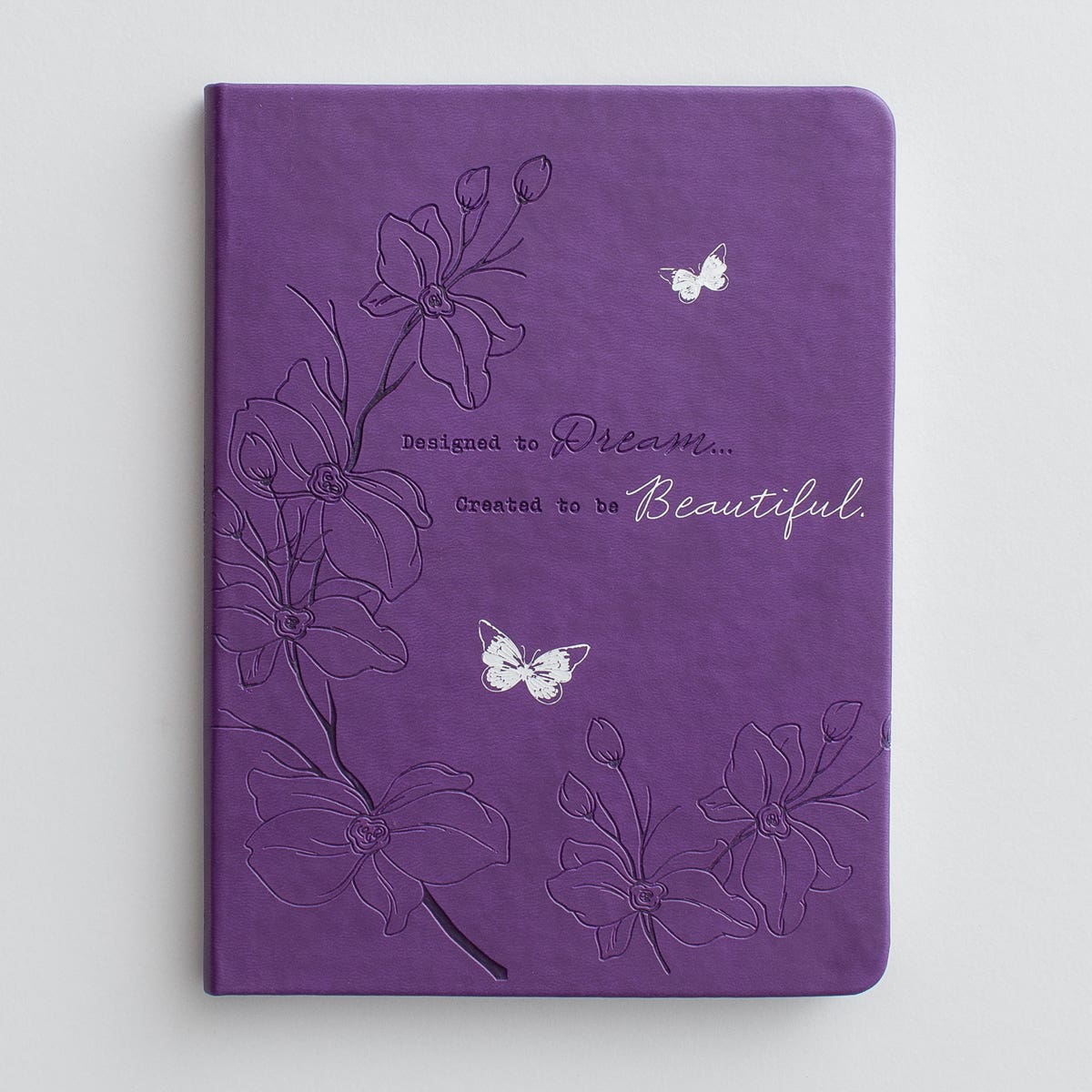 Purple Religious Journal for Women
Faux leather embossed purple Christian journal with Scripture quotes, sentiments, and plenty of room for a woman to journal and encourage a deepen relationship with Christ.
Christian Notebooks and Notepads


Christian Notepad and Pen Set
Religious notebook and pen set come in 3 styles and colors. Christian notepad is great for Bible study time and has 96 lined pages. Notepad and pen all feature a different religious sentiment or Scripture quote which read:
Rejoice in the Lord always.
Philippians 4:4
A My grace is sufficient for you,
for My power is made perfect in weakness.
2 Corinthians 12:9
With God all things are possible.
Matthew 19:26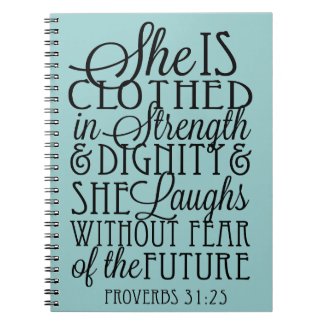 Proverbs Quote Note Book for Women
The cover of this Christian notebook has an encouraging Bible quote for women and the sentiment reads:
She is clothed in Strength and Dignity and
She laughs without fear of the Future.
Proverbs 31:25
Check out these other religious gift Ideas