Christmas Family Newsletter Examples
Looking for Christmas family newsletter examples and ideas to send to  this year?
Sending a Christmas newsletter is a tradition which will help keep family and friends  updated on important events which occurred throughout the year.
Maybe the holiday season is the only to let family and friends who live faraway what the year's blessings have brought and a newsletter is a great tool to recap the events.
Almost everyone will enjoy a Christmas letter this age of digital correspondence. It is so easy to create a Christmas newsletter  and also a family picture to letter.

Christmas Newsletter Template
A Holiday newsletter template which has a headline for 10 key points. Also, there is plenty of space for several photos.
This is one example of a Christmas card and newsletter in one.
Christian Christmas Newsletter Examples
While deciding a Christmas newsletter, consider one of the templates below.
If only white paper is available, rather than leave the paper blank, use a Christmas sticker of seal at the top of the page.
Be sure to add a family picture, or more, to the Christmas newsletter which will give the newsletter a special touch!
Featured pictures are a variety of Christmas family newsletter examples and also photo cards which also can be personalized.
Christian Christmas Newsletter Templates


Christian Christmas Newsletter Card Templates
Four-piece religious newsletter-style holiday photo cards.

Religious Christmas Cards Year in Review Card
Digital Glory to God Christmas card with room for one large photo on the front and 10 photos on the back.
Also, the Bible verse on the front of the card reads: Glory to God in the Highest from Luke 2:14.


Christian Christmas Photo News Cards
Bible verse: Glory to God.
In addition the back of the card can have up to 100 words to update the year in review for family and friends.
Religious Message Christmas Photo Cards

Christian Photo Holiday Card
A double-sided flat card with space for a picture along with beautiful typography which is as follows: Joy to the world the Lord is come.
What a beautiful example of a religious holiday greeting card to personalize and send!

Joy to the World Holiday Card Template
An original Holiday card design with  a hand-drawn Christmas message and illustration on the front. The back of the card has room for a  picture and also personalized with the family name.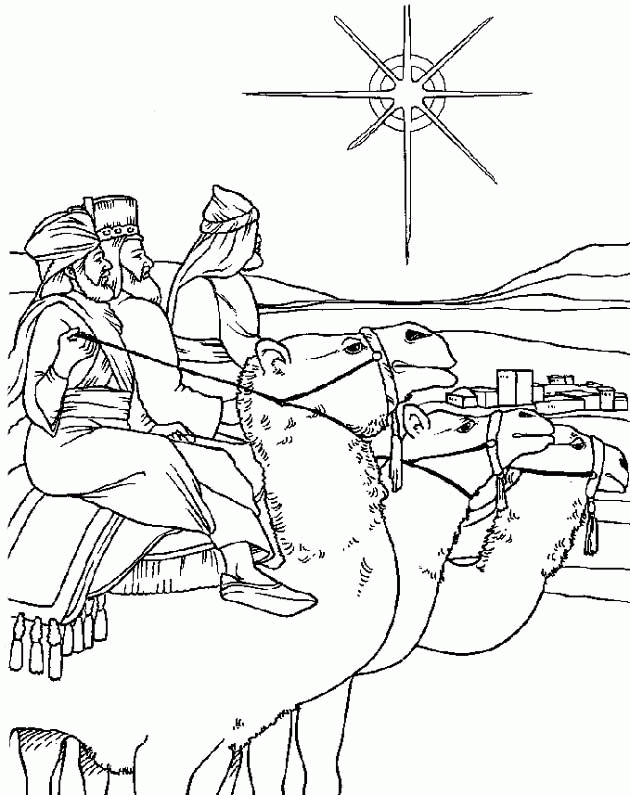 3 Wise Men on Camels Coloring Page
Check out these other religious gift Ideas