Easter Ideas for Families
Religious Easter ideas for families to prepare the way for Easter Sunday. Many showcased Easter activity ideas for families at for those with young children in the home. But, enlist the help of a teenager by requesting to read an Easter Bible story book.
Lent starts 40 days prior to Easter Sunday and many Christian will give up something that is important to them to honor Christ and remember that Jesus fasted for 40 days in the wilderness. Some Christians choose to fast, but many give up something else like: soda, chocolate, or another food item, as fasting for people not used to the tradition may end up ill.
Easter ideas for families can be a simple as reading a relevant story book, Bible story, watching a faith-based movie, created Easter crafts or projects, have an Easter egg hunt, or baking goodies for other people.
In addition, a great Easter family tradition is to view a Christian film. Make sure to choose an Easter movie that is age-appropriate for younger children.
The Passion of the Christ is an excellent movie, but can be to violent for young children. Instead, you can watch an Animated religious Easter movie and your whole family should enjoy this activity and can spend time afterwards discussing the film.
Resurrection Easter Egg Story Kit
Hosanna Praise Is Rising – Paul Baloche

Last Supper Jesus Washing Disciple's Feet Story Book
Gather the family and read about how Jesus demonstrated  how to "serve others" by washing the feet of the disciples during the Last Supper in this illustrated Bible story book.
Lent, Palm Sunday, and Easter offer families a time to do family prayers, activities, Bible readings, and story time to prepare "hearts" and "minds" the season. Through these religious Family Easter resources, everyone will remember he agony Christ endured on the Cross, but will celebrating the resurrection of Jesus Christ who is also their personal Savior.
Religious Easter Resources for Families

Mini Passion of Christ Figurines
Display this scene at Easter time as you read the stories about Christ's journey to the Cross.

Benjamin's Box Story of the Resurrection Eggs Book
Discover what is hidden inside Benjamin's Box. Benjamin is a young boy who lived during the days of Christ! When Jesus comes to Jerusalem, Benjamin decides to follow Him and find out who He really is.


Easter DIY Resurrection Eggs
Easy Resurrection Eggs craft which comes with 12 plastic eggs, an egg carton with a label to color, and also a set of stickers.

Wooden Easter Resurrection Set


Empty Tomb of Christ Coloring Page
Religious Easter Games

Easter At the Cross Printable Games
Set of 30 Christian Easter games and activities for kids in downloadable PDF files.
30 pages of Easter-themed curriculum, games, and activities in PDF files. Files contain religious Easter tradition fun for kids like: A-Z Tracing Worksheets prints, Alphabet Sequence Puzzle A-Z prints, Answer the Question prints, Number puzzles, Match the Sound, Picture Sudoku, Which One is Different, and much more!


Jesus Appears to Mary at Empty Tomb Photo
Religious Easter Activity Books


Religious Berenstain Bears Easter Sticker Book



Holy Week Fold-Out Sticker Scenes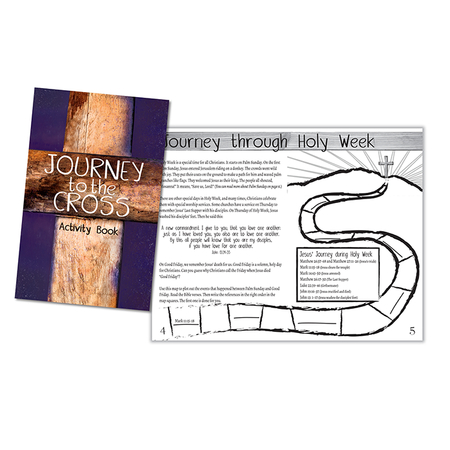 Journey To the Cross Mini Easter Activity Book
16 page activity book leads you through the Holy Week! An easy Easter activity book that explains the Crucifixion of Christ. Also, learn about the  resurrection of Christ by completing the activities like: bingo, crack the code, fill-in-the-blank, and also devotions.

Easter Worthy Is The Lamb Activity/ Coloring Book
Experience the Passion of Christ throughout this activity book. Easter activity book share how Jesus prays in Garden of Gethsemane, was betrayed by Judas. After His arrest, Jesus had to endure the trial and crucifixion . BUT, each believer can rejoice in the knowledge that Jesus was resurrected.
Religious Easter activity book is available for instant download and filled with activities, word games, puzzles, coloring pages, and also a great family activity.
Lent Activity Book

What is Lent Bible Activity Book
Book will give the whole family a better understanding of the Lent season. Lent book has 41 activities for kids to complete, and also a short story to help explain the meanings.

Jesus, Pilate, and Roman Soldiers
Gospel of Matthew Chapter 27-7 Bible Illustrations by Sweet Media.
Religious Easter Cartoons

Animated Easter DVD
Christian Easter cartoon which recounts the final days of Jesus Christ and includes: The Last Supper, Crucifixion, and also the Resurrection.



Jesus Has Risen Easter DVD & Activity Book
More Easter Ideas for Families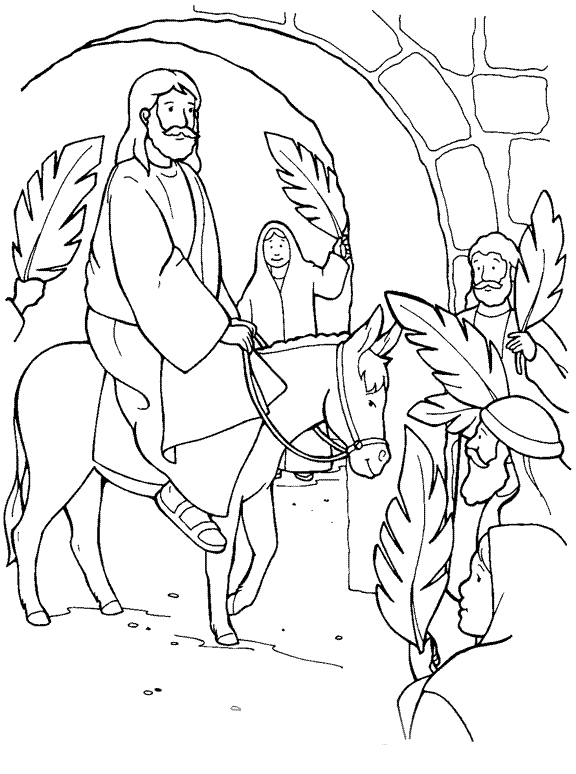 Jesus on Donkey Palm Sunday Coloring Page

Beginner's Bible First Easter Story Book
Check out these other religious gift Ideas