Christian Gods Princess gifts for girls come in a nice selection of bracelets, dolls, costume ideas, cups, tote bags, movies, T-shirts, and books which parents love!
Every young girl dreams of a being a fairy tale princess, and Christian girls are no exceptions. Why not share her royal inheritance with her, as one of God's princess, and princess of the King of Kings, Jesus, and God's little princess, when you share one of these her with a Gods Princess gifts for girls?
Of course, you will want to give your girl a princess doll on her birthday, or just for play time, and religious dolls are hard to find. You can easily find a princess doll in the toy store, or gift her a Princess Parables doll, God's Princess doll, which that will really make her day special!

5 Princess Bible Verses Digital Art Prints
One of my favorite Scripture quotes about royalty is still relevant today and the verse says:
Blessed is the man
who per perseveres
under trial, because
when he has stood
the test, he will
receive the
crown of life
that God has
promised to those
who love him.
James 1:12
God's Princess Bibles

Once Upon a Time Holy Bible
Delightful Fairy-tale Princess style Bible for girls!
Share princess Bible story with a young girl and share how someday she will be in heaven with the King of Kings, Jesus!


Princess Parables Prayer Story Book
A wonderful Bible for any young girl is the Princess Bible. The Princess Bible focuses on stories about royalty and how all of God's family is royalty as long as they remain with Him.

Give the littlest princess a royal Bible that will help her fulfill her true destiny as a daughter of the King of kings!
This princess Bible has comes gift boxed, with a Princess presentation section, bejeweled, foil-stamped cover, and also has jeweled snap-front closure.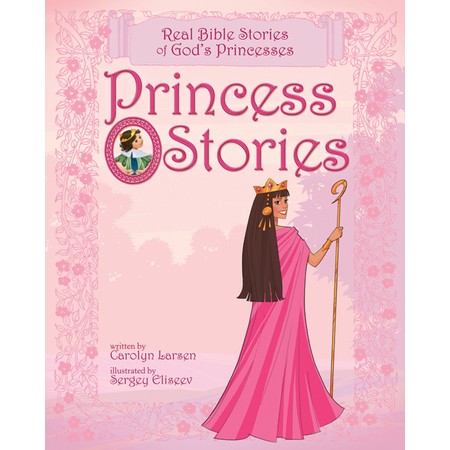 Princess Story Book
Bible stories is told from the point-of-view of 29 women in the Bible In addition, this story book has special story about one of God's princesses, which is you!
This Bible story book has rhyming verses, Scripture quotes, character traits, and colorful illustrations.
God's Princess Toys

Precious Princess Plush Doll
Little plush Princess doll will make a sweet companion for any little girl. The plush doll is wearing a crown, pretty dress, and also purple shoes.

VeggieTales Princess Castle Play Set
Princess play set is inspired from the Veggietales movie, the Penniless Princess. VeggieTales castle opens up the royal rooms inside and has all the figurines from the movie:  of Prince Larry, Princess Petunia, Bob, Junior, and Laura, and also  a dining furniture set.
Christian Princess Story Books


Bible Promises for a Christian Princess

Christian Princess Parables Sisters Treasury Story Book
Another Princess Parables book, with several stories inside. Girls can practice reading and discover Biblical parables through the eyes of the Princess Sisters.
Queen Esther Activities for Girls

Brave and Beautiful Queen Esther Activity Sticker Book
Queen Esther knows the King's rule, but her people are in danger. Will Esther obey the rule or risk her life to her people? This Christian activity and sticker book re-tells the Bible story of Esther has activities, discussion questions, games, and stickers to bring the Bible story to life.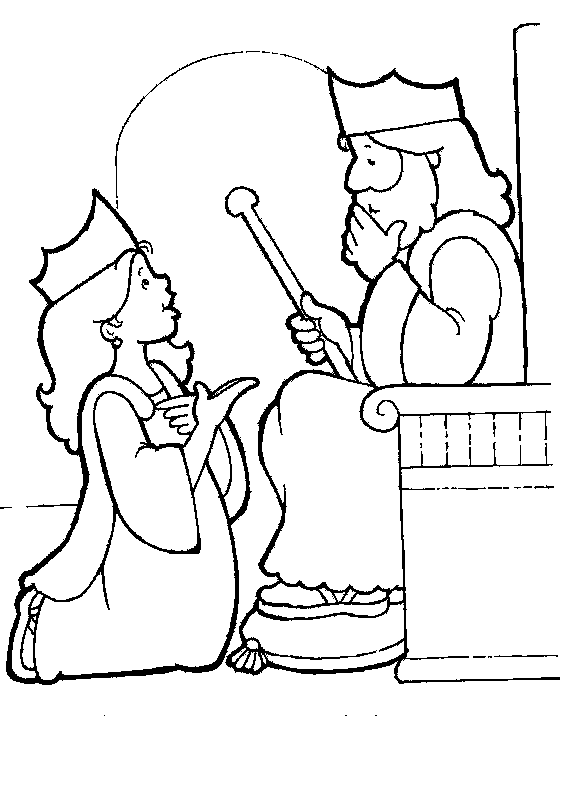 Brave Queen Esther Before King Coloring Page

Printable Queen Esther Activity/Coloring Book
Check out these other religious gift Ideas