Man of God gifts are great for many men, but will also honor, encourage, Christian teenagers, as well as, youth guys.
The Man of God quote became a call-to-action for men in the hit Christian movie, Courageous. Christian men across the nation became inspired and resolved to work at becoming more faithful to God and strive to be better spiritual leaders at home.

Men's Cross Tag Necklace
The Man of God necklace is shield that has a unique cross emblem on black on one side and a the back has this quote and Bible verse:
Man of God; pursue righteousness,
godliness, faith, love,
perseverance and gentleness.
1 Timothy 6:11.
Man of God Bible quotes can be found throughout the Bible, but the most popular Scripture verse is:
I can do all things
through Christ who strengthens me.
Philippians 4:13.
The Bible verse is also inspiring for Christian teens and youth who are graduating and ready to spread their wings to maturity.
Man of God gift ideas for men range from a handsome cross necklace to everyday practical gifts like: coffee mug, coin tray, cross, Scripture cards, and also a pen and key ring gift set.
Man of God Jewelry

This stainless steel cross pendant comes on chain, gift boxed with this sentiment:

When everyone's depending
And relying just on you,
When all the world seems heavy;
Who do you turn to?
You may not walk on water;
but you know the One Who can;
let Him show you what it means
to truly be a man.
When trials hit, or trouble comes,
don't struggle on your own;
surrender them to Jesus Christ
don't carry them alone.
A Man of God finds hope and faith
in challenges like these,
and knows that wisdom always comes
when he is on his knees.


Man of God Devotion Booklet and Pen Gift Set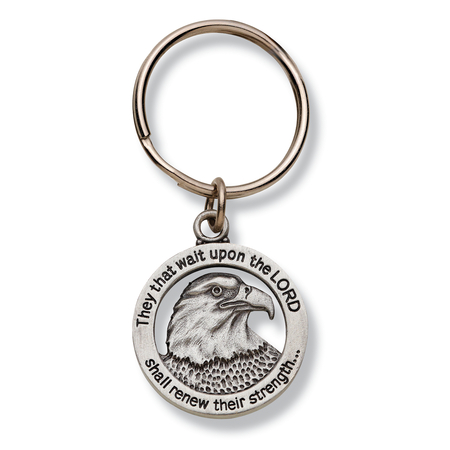 Man of God Key Ring

Pastor Franklin Graham Decision America tour
Photo taken at the Nebraska State Capitol Building in Lincoln, NE by Cornstalker.
More Man of God Gifts

Men of Faith Mug and Coaster Set
Handsome brown coffee mug printed with the quote: Blessed is a Man of Faith on the front, with a lid that doubles as coaster printed with quote:
As for you, man of God,
pursue righteousness,
goodness, faith, love,
endurance, gentleness.
1 Timothy 6:11
More Men of Faith Gift Ideas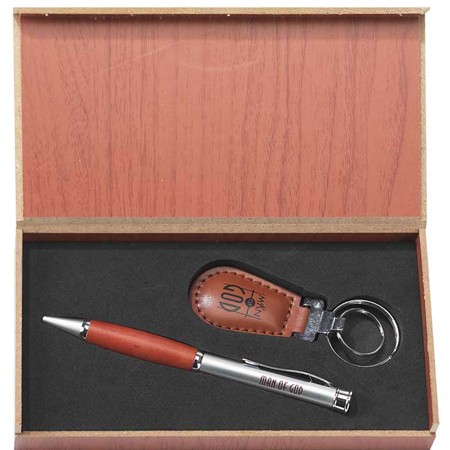 Pen and Key Chain Gift Set
A wonderful pen and key ring gift set for Christian guys! The pen and key ring come in a wood gift box with the Man of God design.

Men Who Walk With God Flashlight Key Ring
Bless the Broken Road by Rascal Flatts
Check out these other religious gift Ideas