Religious Christmas Greeting Cards
Share Christian, Religious Christmas greeting cards with artwork, sentiments, and Bible verse quotes that have the good news about the birth of our Lord and Savior, Jesus Christ!
I love sending out a Christmas card with a Christian Bible verse, blessing sentiment, prayer, and religious graphic on the front! Share the GOOD NEWS about the birth of our Lord and Savior, Jesus Christ, this Christmas when you send friends and family a religious Christmas greeting card.
So many of the Christmas cards are not religious anymore…seems everyone wants to be politically correct and just say "Happy Holidays".
Religious Christmas cards offer an alternative to secular greeting cards and many can be personalized!

5 Printable Religious Holiday Cards
Spread the good news this year with this set of 5 Christian Christmas cards. Cards are blank inside and measure 5 inches by 5 inches when folded and the designs include: Glory to the Newborn King, Joy to the World, Oh Holy Night, Peace on Earth, and Unto Us a Child is born.
Christmas cards with a family picture makes a great keepsake for family and friends.
I hope you enjoy the christian Christmas cards with nativity scenes, Scripture quotes, and religious words that convey the true meaning of Christmas.
Scenes of the Nativity Religious Christmas Cards

Nativity With Wise Men Christmas scene
They shall call His name
Emmanuel, God With Us.
Matthew 1:23.

12 Traditional Bible Verse Holiday Cards
Set of 12 beautiful Christian Christmas cards each printed with a Bible verse.
Christmas cards come in a set of 12, 4 designs, and also envelopes.

Holy Family Christmas Card
The beautiful Nativity picture card is printed with this Bible Verse quote sentiment:
For unto you is born this
day in the city of
David a Savior,
Which is Christ the Lord:
Luke 2:11


Manger Christmas Card with Magnet 18-Pack
Nativity scene Christmas cards have a keepsake magnet printed with, Bless Your Christmas. Christmas cards sentiment inside reads:
May you find in Christmas a
gentle peace, quiet beauty,
and the promise of hope.

DIY Oh Holy Night Christmas Art & Card Set
Instant download Christmas cards and art print set with the Nativity scene with a beloved verse which says:
O Holy Night the stars are brightly shining, this is the night of our dear Savior's birth.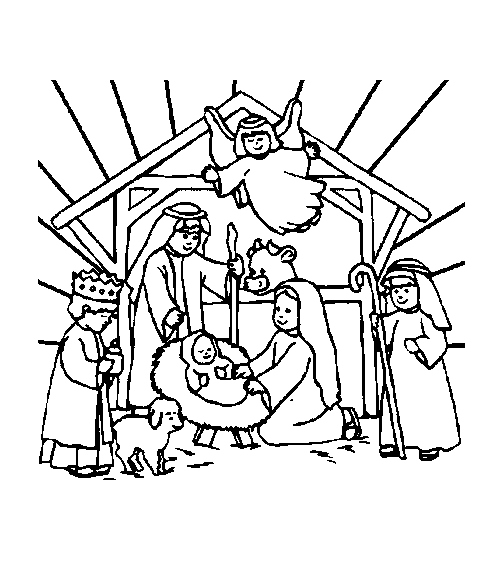 Nativity Scene Coloring Page

Printable Immanuel Christmas Card
DIY card with the verse: God With Us Immanuel. The word became flesh and made His dwelling among us.

Christmas is all about Jesus
Photo from Carmen Rodriguez.
Christian Christmas Cards & Musical CD

5 Jesus CD Greeting Card Set
Each card is printed with the Scripture quote:
And His name will be called
Wonderful, Counselor, Mighty God,
Everlasting Father, Prince of Peace.
Isaiah 9:6 NIV.
Comes with envelopes and stickers.
Note: Christmas CD & Card require additional postage.
Silent Night Music Video by Lindsey Stirling


City of Bethlehem Coloring Page
Silent Night Christmas Cards


Printable Silent Night Card
Holy Night. Son of God. Loves pure light.

Printable Silent Night Holy Family Art
Digital Holy Family scene art print which measures: 8 inches by 10 inches.
Silent night, holy night!
All is calm, all is bright,
Round yon Virgin, Mother and Child.
Holy infant so tender and mild,
Sleep in heavenly peace,
Sleep in heavenly peace.
Silent night, Holy night!
Son of God love's pure light.
Radiant beams from Thy holy face
GRACE,
Jesus Lord, at Thy birth,
Jesus Lord, at Thy birth.
Psalms 148:2.

Silent Night quote reads:
Silent Night, holy night all is calm,
all is bright, round yon Virgin,
Mother and child.
Holy infant so tender and mild,
Sleep in heavenly peace,
Sleep in heavenly peace.

Mary and Baby Jesus
Photo credit: Lost Seed.
Check out these other religious gift Ideas