These religious Easter gifts will inspire people of faith, as they remember the greatest sacrifice Jesus made for them — by dying on the Cross.
The Easter season covers the Bible stories from the Last Supper, Agony in the Garden of Gethsemane, Crucifixion of our Lord and Savior Christ, to the glorious Resurrection, and Ascension into heaven.
Easter is the holiday Christians will be remembering and praying over these important truths during the season of Lent to the Easter morning.
If you are looking for Christian Easter gifts to give friends and family members, as well as, display religious Easter decorations in their own homes.

Easter Crown of Thorns Replica

Road to the Cross Framed Print
Road to the Cross artwork, by Brian Jekel, is part of "Life of Christ" series and this framed art print is a beautiful piece of art to display in your home and serves as reminder of sacrifice of Christ.
Religious Easter Gifts Decorations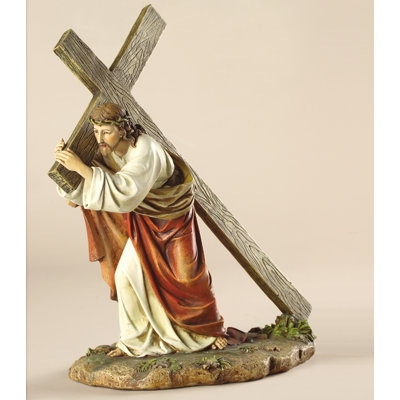 Jesus Carrying The Cross Figurine
Detailed Easter figurine, called The Way of the Cross, depicts Christ carrying His cross on the road to Calvary.

Crucifixion of Christ Tryptych Scene
Stunning Easter decorative scene that folds open to reveal the crucifixion of Christ in the center, a Roman Solider on one side, with Mary, Mother of Jesus and John the Disciple on the other side.
Garden of Gethsemane Home Decorations

Easter Jesus Praying Wall hanging


Jesus in the Garden of Gethsemane Statue

Jesus Praying in the Garden Figurine
Detailed figurine shows the agony of Christ in the Garden of Gethsemane, with an angel coming down from heaven to comfort our Lord Jesus.
Empty Tomb Easter Home Decorations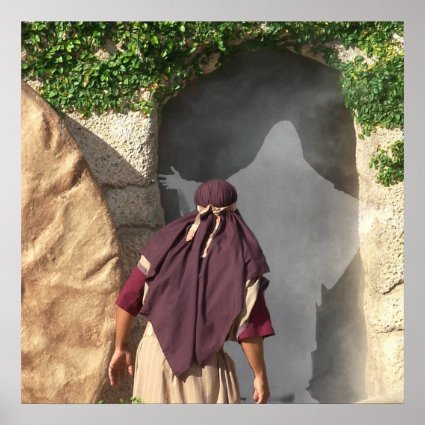 Jesus Resurrection from the Tomb Easter Poster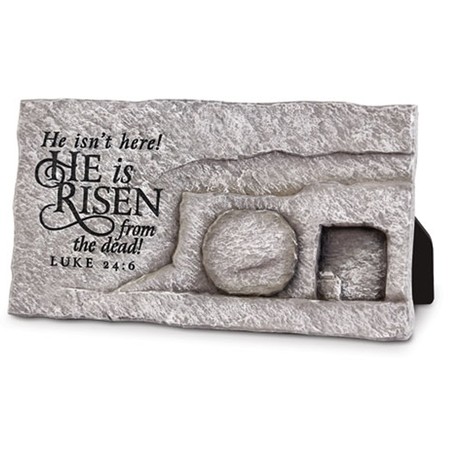 He is Risen Easter Plaque
The stone has been rolled away, The tomb is empty, He is Risen! Display this Easter He is Risen plaque on a desk or shelf to remember this glorious Easter occasion. The plaque looks like stone, with the rolled away stone at the tomb, and the empty tomb, with the resurrection symbol, and engraved with this victorious Bible verse:

He isn't here!
He is risen from
the dead!
Luke 24:6

Empty Garden Tomb Easter Figurine
Musical Christian Easter Figurine

3 Crosses on Calvary Old Rugged Cross Music Box
Beautiful Easter music box with 3 resin crosses portrayed the Calvary scene, even the base has stone-like details, printed with, The Old Rugged Cross,  and plays the beloved hymn: The Old Rugged Cross.
More Religious Easter Gifts

Jesus Lives Garden Statue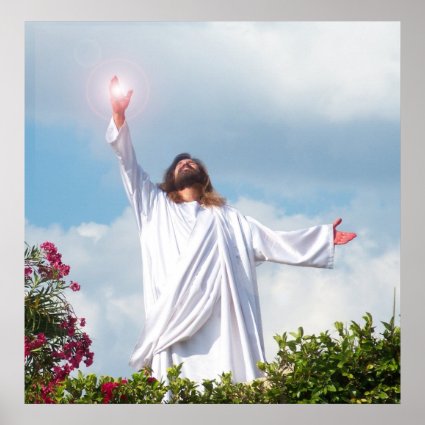 Resurrection of Christ Easter Poster


Christ Presented to the Jewish People by Pilate – Ecco Homo

Remembrance Easter Nail
Handcrafted religious nail replica that can be worn as a necklace and crafted from a genuine iron nail and each comes with a key ring and card with a wonderful Scripture quote from Isaiah 53:5.
Crown of Thorns quote:
Through him we received
grace and apostleship
to call all the
Gentiles to the
obedience that
comes from faith
for his name's sake.
Romans 1:5
He Reigns Newsboys
Check out these other religious gift Ideas